Walmart Distribution Center

Beneficência Portuguesa Offices

Ferramentas Gerais Warehouse

Beneficência Portuguesa Hospital

Comark Mercedes Benz Dealership

Consfat Head Office
Construction and Performance

Highly respect in the market for the experience acquired over the years, Consfat is ackowledged as a engineering and civil construction company, performing in several sectors with professionalism.
The wide experience in this kind of construction guarantees Consfat the differential needed for construction and renovation following the most strict standards of organization, safety and cleanliness, which are characteristics of those evironments.
Developed Projects
Samaritano Hospital

---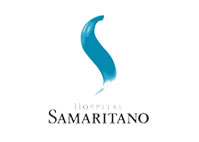 Projects:
Project Particularities:
Renovation/adequation of the new DataCenter, within last generation patterns without interrupting service operations.
ALBERT EINSTEIN Hospital

---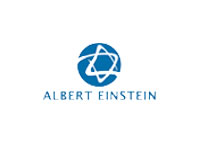 Projects:
Advanced Post in Alphaville (2000m²)
Day Clinic – Morumbi ( 150m²)
Nichols Laboratory – Morumbi (1000m²)
10th floor infrastructure - Hidal Building(1500m²)
New P. A. access road (800m²)
Reports room (150m²)
Urodynamics (120m²)
Medical comfort 6th paviment – Hidal Building (1500m²)
Industrial kitchen (600m²)
Central pharmacy (1000m²)
Central storehouse renovation - Av. Francisco Morato (1500m²)
Rugero Fasano Parking Lot (3000m²)
Amphitheater renovation (250m²)
Nursing School Francisco Morato Unit (3000m²)
Dining Hall Francisco Morato Unit (500m²)
7th floor adequation – Semi Intensive (2000m²)
Adequation of interconnection hallways (2000m²)
3rd floor adequation – Superintendence (1000m²)
5th floor adeqaution – Semi Intesive (700m²)
Adequation of Exams/Rehabilitation Central (2000m²)
Cardiology Adequation 8th floor (900m²)
New elevator block Block A (15 paviments)
6th floor adequation – Pediatric ICU
3rd floor adequation – Rehabilitation Sector
Renovation and revitalization of access and main Atrium.
Golda Meyer Home renovation ground floor to 2nd floor (2100m²)
Magnetic Resonance Imaging - (500m²)
Ibirapuera Unit – (1762m²)
Cetec – Francisco Morato Unit – (520m²)
Project Particularities:
Construction execution inside the hospital, using processes and procedures that minimize noise, dust, trash, aside from the concomitantly with the hospital operation.
hospital beneficência portuguesa de são paulo

---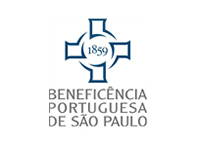 Projects:
Retrofit of Sterilized Material Center (2000m²)
Retrofit of Intensive Therapy Unit (2000m²)
Retrofit of Medical offices (800m²)
Retrofit of Orthopedics Center (600m²)
Retrofit of Check-up Rooms (220m²)
Execution of the Blood Bank Building - 2.000m²
a.c. camargo Cancer Hospital

---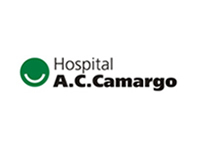 Projects:
Retrofit of International Research Center (2000m²)
Retrofit of Endoscopy room (480m²)
Retrofit of Intensive Therapy Unit 6th Floor (700m²)
Retrofit of Torre Tamandaré Building (8.500m²)
Quality and sophistication are strong characteristics in the commercial work done by Consfat, in the most diverse segments.
Retail Store
Shopping Mall Stores
Consulates
Teaching
Shoppings
In the words of the industrial works clients, sobriety and strength are the words that best define Consfat constructions in this segment.
Developed Projects
Thanks to its expertise in working with special environments, Consfat also has in its portfolio, several works done for other segments, with specific demands.
Landmarks
Hotels/Resorts
MONUMENT 500 Years – SÃO VICENTE

---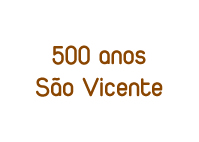 Projects:
Monument 500 years – Observatory Construction – Monument 500 years of the discovery of Brazil.
Achitecture Project – architect Oscar Niemeyer
NOSSA SENHORA DE FÁTIMA Cultural Association

---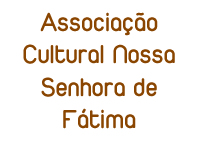 Projects:
Lúmen Unit - Mairiporã – approximately 7000 m²
Tabor Unit – Caieiras
Aojesp Vacation Resort

---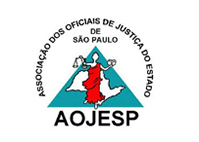 Projects:
Development of complementary projects and construction (3000m²)
Solar Renovation of Justice Officials - Serra da Cantareira (500m²)
Project and Construction Bread Boutique – constructed area 350m²
Project and Construction restaurant – constructed area 120m²
Hotel/Vacation Resort - Caraguatatuba – SP
Project Particularities:
Constructed area: 3000m² (05 paviments), construction supported by 04 columns, 20m central space and 10m balance.
Oscar Niemeyer Project